Joint Danube Survey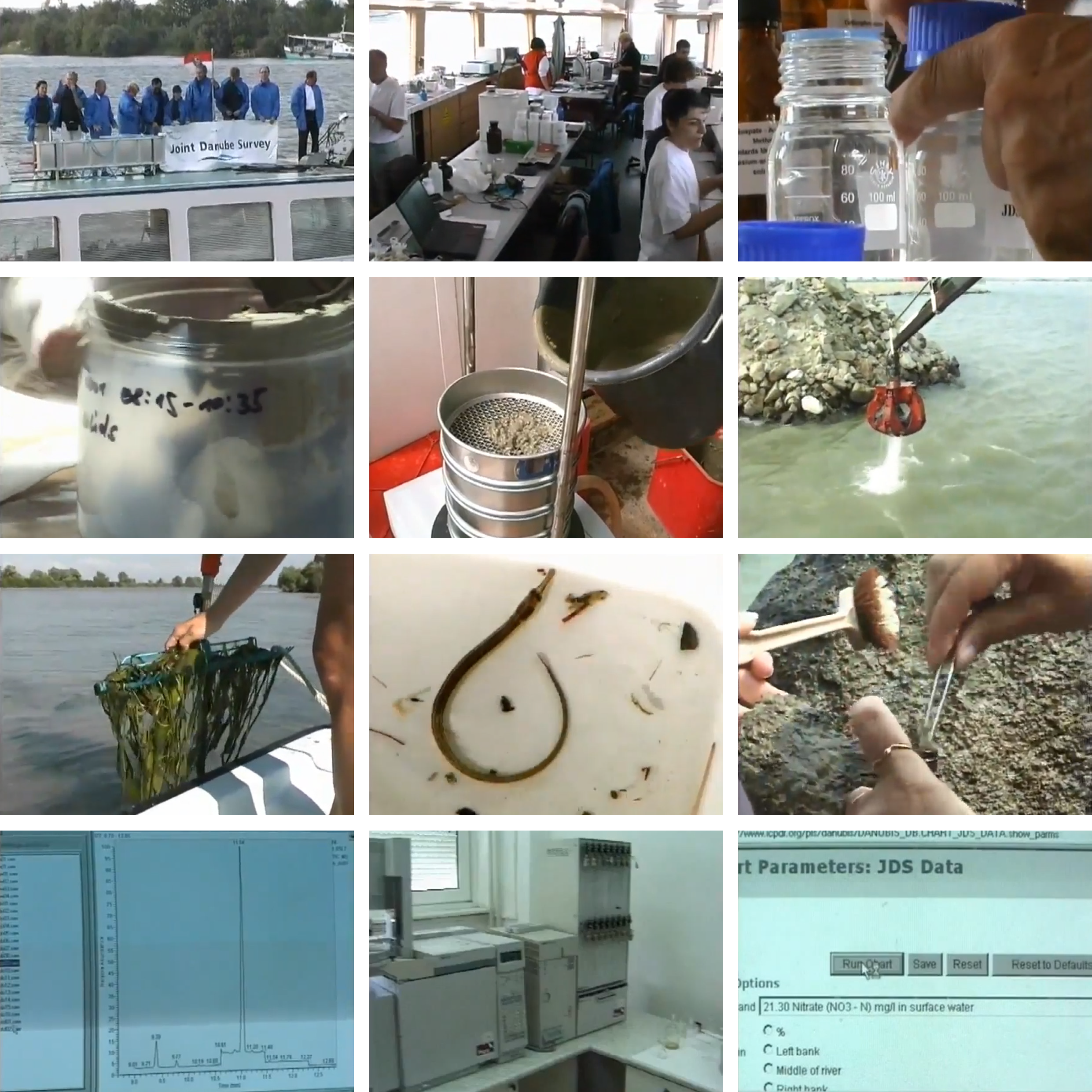 In the summer of 2001, a group of scientists from Germany, Austria, Slovakia, Hungary, Yugoslavia, Bulgaria, and Romania boarded a fleet fully equipped with scientific apparatus and computers. Their goal was to perform a thorough investigation of the Danube Basin on chemical and biological water status in response to the EU's new water directive. All the data and samples were collected under one uniform standard procedure and analyzed in one single laboratory, which eliminated the possibility of various data interpretation to its maximum, thus constructing a highly comparative database and a comprehensive understanding of the river. The survey had four indices: water quality, suspended solids, sediments and biological samples. Each of them was conducted multiple times in different segments of the Danube River to monitor urban, agricultural and industrial activities' impact in real-time. Later, all samples were sent to the Austrian Research Center in Vienna for further analysis and archive.
The concept of regarding the Danube Basin as a collective water body across countries was first legislated in 1985's Bucharest Declaration. So far (2020), ICPDR has formed four joint research teams as a part of a transnational monitoring network. More than merely scientific research, the result of the survey was published by the group and further served as guidelines for policy making that dedicate to maintain the ecological status of the surface water.
←
Back to Lexicon


The research institution as a essential part of the trans-national water monitoring network.

Sources: ICPDR, Joint Danube Survey 1 - 2001, 2001, YouTube video screenshot.